We Support our clients in hard times
In our firm, we take the unprecedented step of aligning with expert wellness professionals who guide you through your separation and prepare and empower you. No longer an afterthought, emotional and financial expertise is available right here. We offer access to these aligned wellness services as a seamless part of our package of legal services.

Celine Lapointe is a natural health specialist with more than 25 years experience in the Health and Wellness industry.
For the past 10 years Celine has worked in some of the world's finest health retreats and currently consults to Gwinganna Lifestyle Retreat as well as enjoying a flourishing private practice throughout Australia and NZ. Passionate about supporting others to navigate mental health challenges, grief and trauma, Celine gently assists others to find their wellness and personal empowerment with her unique approach and sensitivity.
A combination of holistic counselling, wellness mentoring, positive energy psychology and cutting edge neuroscience techniques blend effectively to create an enlightening and transformational experience.
Celine holds qualifications in Counselling, Holistic Kinesiology, Clinical Hypnotherapy, Relaxation Massage, Hatha Yoga and Reiki Healing.
Catherine Ebert
Clinical Psychologist
Catherine Ebert is a Clinical Psychologist with over twenty years of experience working with adults, older adults and adolescents. She has extensive experience in the areas of Mental Health, Relationship Issues, and complex Physical Health issues. She understands that people experience great distress in their lives at times when they are faced with life crises, including divorce, separation and adjustment to changes in their circumstances. She is devoted to developing a supportive, therapeutic relationship with people, to provide the opportunity to develop adaptive coping strategies.  Her main approaches to therapy include Cognitive Behavioural Therapy, Dialectical Behaviour Therapy, Acceptance and Commitment Therapy and Schema Therapy. She works collaboratively with her clients to decide on the best approach to therapy for their ideal outcome.
Catherine has obtained a Bachelor of Arts (Honors) Degree from Macquarie University, and a Masters (Clinical) Psychology from the University of New South Wales. She is a Full Member of the Australian Psychological Society as well as a member of the College of Clinical Psychologists. She is registered with the Psychology Board of Australia (Reg #:PSY00012611922)
Catherine has also worked as a Registered Nurse, Midwife and Early Childhood Nurse. She is also the mother of three lovely young adult children and has lived experienced of Divorce and the impacts upon the family. She understands the benefits of effective support and therapy during this time.
Gabrielle Stafford
Counsellor
Gabrielle has been working as a therapist in a variety of different settings such as rehabilitation, schools, juvenile detentions, refugee government programs, community programs and more recently in the birthing world.
Gabrielle is passionate about working with children and families through a variety of different mediums.
Gabrielle is happiest when she is with her family in the outdoors. She is here to assist you to discover your own strengths and to help you be who you really are.
One in three of us will suffer with mental health issues at one point in our lives.
Su Naseby 
Family Therapist
Su Naseby is a highly skilled, compassionate, and solutions-oriented family therapist. She is dedicated to providing exceptional care and support to couples going through the highly stressful experience of separation and divorce.
In her counselling therapy she combines an holistic person centred approach with a variety of modalities and methods such as Cognitive Behavioural Therapy [CBT], Mindfulness, Acceptance and Commitment Therapy [ACT], Family Systems, Gottman Relationship, and Imago Couples Therapy.
Holistic therapy relates to the whole person, integrating physical, emotional, and spiritual well-being, allowing 'the whole picture' to be considered. This approach considers all areas of a person's life to bring conscious awareness of how our patterns of thinking and belief effect our mood, behaviours, our relationships.
Su has a Graduate Diploma and Masters is Counselling and Applied Psychotherapy, as well as professional training certificates in Acceptance and Commitment Therapy, Gottman Method, and Imago Therapy. She teaches Relationship Couselling at a private Sydney higher education college. She has over ten years' experience working with individuals and Couples.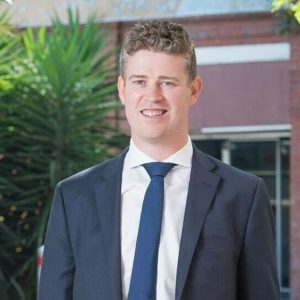 Marcus Ainger
Financial Wellness Specialist
Marcus, has been with Prime Financial Group for over 4 years having serviced a range of self-managed super funds, business owners and high-net worth individuals. He has worked in the industry for well over 12 years, previously at St.George Bank and the Bank of Melbourne, and at the latter was recognised for his outstanding advice and service by being awarded Adviser of the Year in both 2009 and 2014.
Marcus is a Certified Financial Planner which is the industry's highest recognition and also holds University and post-graduate qualifications. Outside of work Marcus recently married his wife Karina in March 2018 and they love to travel in Australia and overseas.